Quality management for Medtech
A quality management system (QMS), quality assurance (QA) and quality control (QC) are essential components for any medical product development company, whether or not you are a startup and new to medtech device development or have a long lasting experience. A market introduction requires your device to comply to regulatory standards in which a quality management system is very supportive.
A quality management system is the overall system covering both your aspects of quality assurance and quality control.
Quality Assurance vs Quality Control
Most of the time the terms quality assurance and quality control are mixed and matched. Although sometimes interchanged these are two different aspects of your quality management environment.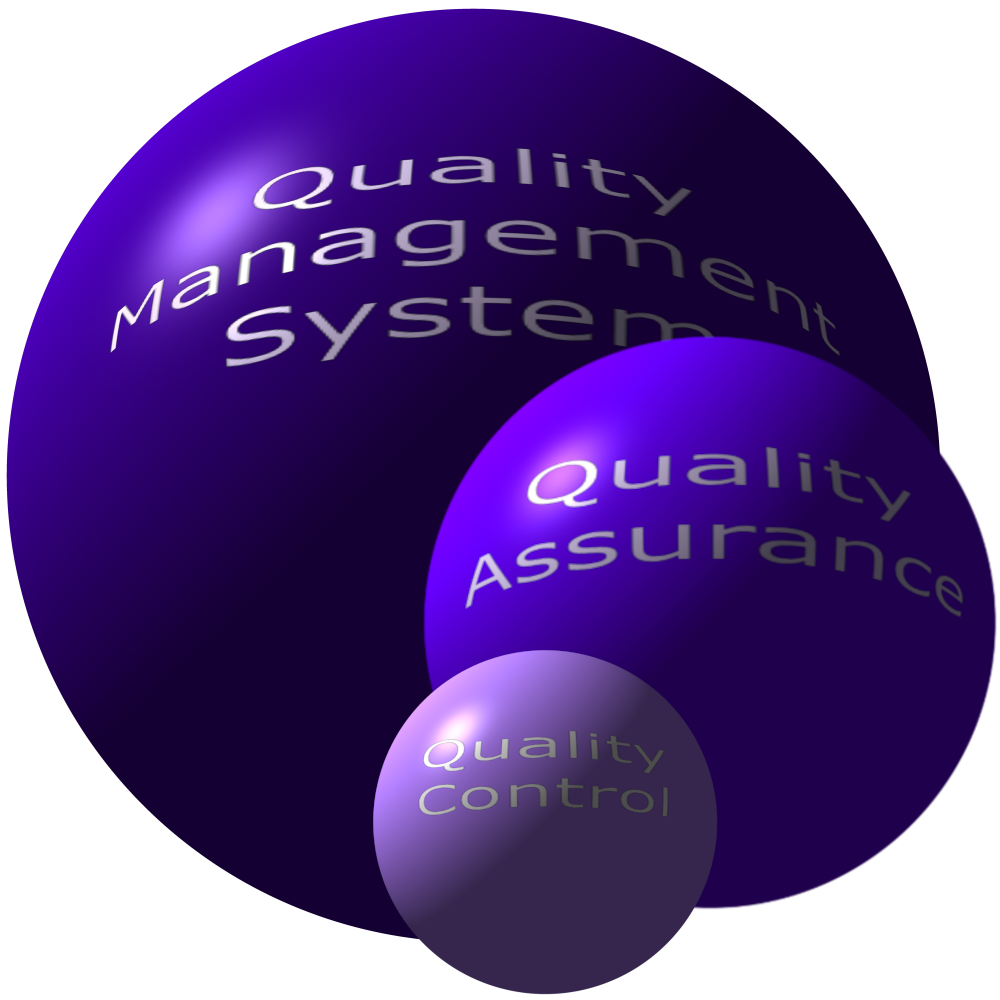 Quality Assurance
Quality assurance refers to all of the policies and accompanying procedures that are implemented to support your product development and production including e.g. post market surveillance which help to prevent (future) issues related to the finished product. It closely related to the supporting procedures and processes to be performed on how the product is made. Quality assurance can be defined as part of quality management focused on providing confidence that quality requirements will be fulfilled. The confidence provided by quality assurance is twofold, both internally to management and externally to your customers, government agencies, regulators, certifiers, and third parties. The EU or CE definition refers to all the planned and systematic activities implemented within the quality system that can be demonstrated to provide confidence that a product or service will fulfill requirements for quality. In terms of FDA requirements, an issue / problem is any deviation in processes or products. To assure to comply to your own policy and procedures for the quality of your product, tools such as documentation, checklists, conformance analysis, traceability and verification and validations can all play a role. Generally the main goal of quality assurance is to prevent product defects while trying to prevent them as early as possible in your product life cycle.
Quality Control
Quality control is part of your quality assurance and is defined as the the part of quality management focusing on fulfilling quality requirements. This differs from the procedures and processes as defined by quality assurance (the how), where quality control focuses on the inspection aspect of quality management. These are the operational techniques and activities performed to verify and validate the requirements are fulfilled or what is performed to verify product conformity.
To summarize quality assurance involves prevention and quality control is about detecting any defects and deviations.
Importance of quality management
"If it's not documented, it didn't happen"; in the context of a CE or FDA regulated product, this saying reflects into all kinds of means to assure that every step in the development and manufacturing processes is controlled and documented. Leaking enough compliance documentation might reflect in a number of deviations and lead to a large amount of additional work before any market clearance and delayed market introduction. Being able to clarify the development, production and post market processes into supportive procedures, helps your engineers to track and trace all context, from the initial idea, requirements and risks involved to the final assembly and maintenance instructions. A quality management system shall be supportive and never result into overkill for your employees. The processes shall facilitate accurate, timely, traceably and secure record keeping.
Implementing a quality management system might look very expensive at the beginning. Nonetheless the costs of deficiencies in your products detected later on in the development or even product lifecycle will reflect into extensive costs, like recalls, repeating lab tests or validation procedures and redesigns, whilst not taken any negative impact on market releases and investors into account.
Quality is not encapsulated in any process, it is already enclosed in every employee. A quality management system reflects your employees ways of thinking and working and is closely related to their intrinsic motivation to provide a good product.
Quality management compliances
In a glance your quality management system requirements shall include aspects like:
General commitment by management to comply with the quality management system and making sure to evaluate its efficacy in achieving the quality objectives;
The quality policies shall be defined describing the quality policy;
Scheduling for planning and auditing about the quality aspects and management reviews;
A scope about resource management;
Periodic reviews of the quality system to determine its suitability, its effectiveness and still reflets the procedures of the company.
Management of the supply chain, purchasing process about quality of materials and its suppliers.
Document and history management
Medical Devices
Medical devices are evaluated by a notified body depending on their device classification. A classification is related to the risks associated with the use of the device for the patient as well as the operator. Although differences are applicable the general purpose of a classification for CE and FDA is the same.
The design history file and device master records includes detailed design information, including aspects like intended use, comparative information of similar products, device classification, risk analysis, intended purpose and patient populations, general purpose, (software) design specifications, software safety classification, verification and validation reports, etc. Prior to being able to start manufacturing, clear instructions for production and the verification aspects shall be made. Efficient manufacturing processes prevent product deviations during the assembly process.
Your quality management system
Summarizing, the goal is to have a QMS which is supportive and prevents expensive deviations to release your products. It reflects your way of working and supports the employees at all company levels. It provides you many advantages to market clearance by a controlled process while working your way through the product and development life cycle. It shall be easily expendable to the future needs or products. Rather than doubting whether or not to implement or adapt your QMS you can start with the first concepts we have outlined here.